Last night, there was an earthquake in Southern California that reverberated all the way to Las Vegas. Where was I? In a swaying balcony at a concert at the House of Blues. The whole experience, nay, the whole night, was a big, surreal experience for more than one earth-shaking reason.
First and foremost, I went to the show specifically to see The Early November (TEN). This was my first time seeing them live and they did not disappoint. Just listen to lead singer Ace Ender's vocals on "Ever So Sweet" in this video. So strong and soaring.
After their set, I got to meet him. If you haven't read my novel, Hollow Stars, you might not realize what a big deal this was for me. One of my characters is actually named after Ace from TEN. Fictional Ace sings for a band that abbreviates their name at times as well, Run Before You Walk (RBYW). And no *spoilers* but I also work The Early November song title, "Nothing Lasts Forever," into the book's storyline.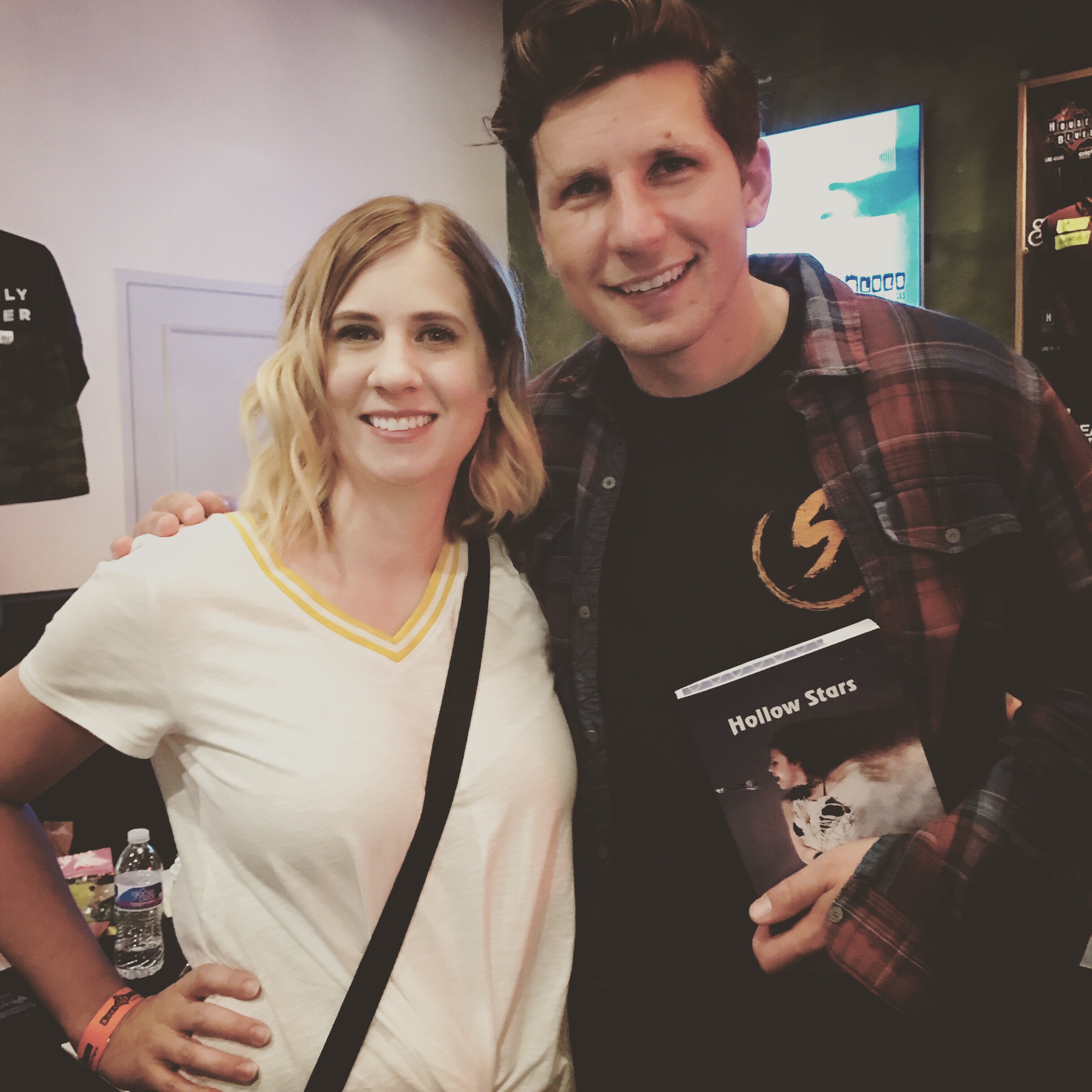 So of course, I decided to bring him a copy of the book with the intention of giving it to the merch guy to pass along. I signed it and everything. Imagine my excitement when I found out he was going to come out to meet fans after the band's set. I was so nervous, I'm sure I was blubbering, but I gave him the book and we snapped a photo! He was so nice, telling me congrats on the book while I stumbled over my appreciation for him and the band.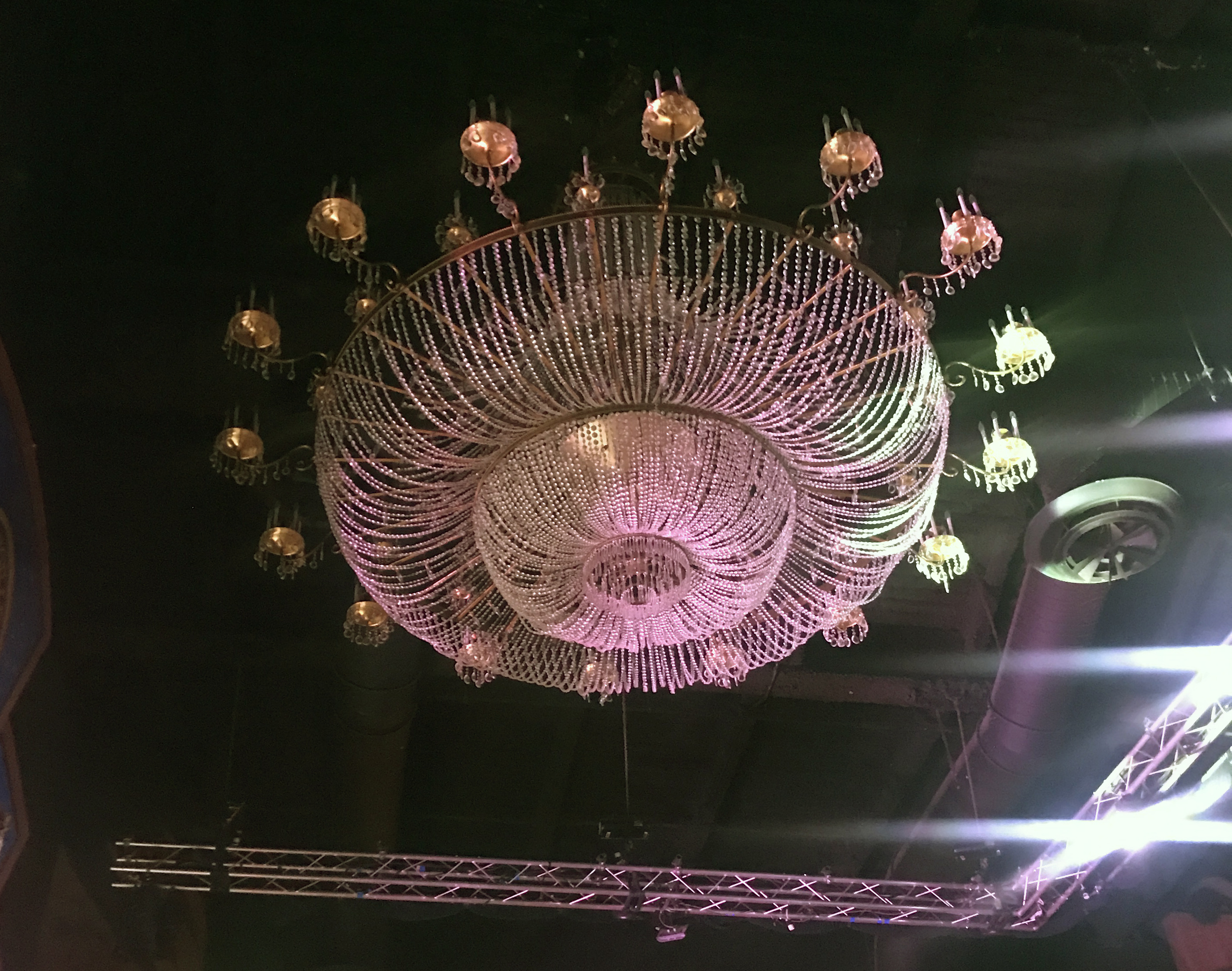 After that, I headed straight to the bar for a drink to level out my adrenaline right as Real Friends took the stage. They were beautifully loud, charismatic, and on point. So on point, they didn't seem to notice when they played right through the tremors of an earthquake! Being up in the swaying balcony level of the venue, watching a huge chandelier swing over the mosh pit as the band raged on, was almost dreamlike. Terrifying but also dreamlike. I will never forget it.
Then, just when I thought the night was calming, New Found Glory came out. I've actually seen them live before, but since they aren't one of my all-time favs, I wasn't sure if I'd stay, but the band's costumes and the giddy excitement of the crowd was enough to suck me in. I mean, you really haven't lived until you've seen a man dressed as Elsa from Frozen belting out a punk rock version of "Let it Go"…