A Little About Me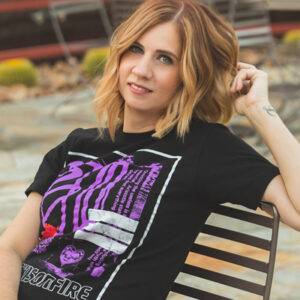 When I was young, really young, I enjoyed writing and telling stories. Sometimes I'd tell them just to myself, sometimes to my toys. As I got older, my stuffed animals were no longer interested in listening to my fictional worlds, and so, storytelling took a back-burner to ambition. I went to college at NAU, picked a major that sounded cool, and found my creativity morphed into a career in advertising. I got lucky as I've (mostly) always enjoyed marketing, but eventually, I got this itch for something more. Something just for me–a new (or turns out old) passion. With nothing but a blank page, a playlist, and an iPad, I found myself pulled back into the world of storytelling and now here I am, still writing.
This site is dedicated to my journey as an author, my novels, my music obsession, and other things I just can't not talk about. Please explore to find out more!
Latest Blog Post
Read about my top 10 unique concert experiences. Feel free to share yours in the comments!
Download My Media Kit
Contact Me