I love teen dramas and I'm not afraid to admit it. The CW sure nails it and some of their shows are my favorites shows of all time. Here are my top 10, past and present, I recommend you binge watch right now (most on Netflix):
1. One Tree Hill: Seriously underrated high school drama centering around two basketball-loving half-brothers. Dare I say it's better than its predecessor on the network, Dawson's Creek? The high school years are awesome and filled with soap opera-y shockers. The crazy continues to build through all nine seasons as the storyline gets more and more over the top. Teenage marriage, near death experiences, stalkers, crazy nannies, ghosts. I love that they skipped awkwardly trying to keep the show together through college and jumped straight to adulthood. There are also a ton of guest appearances by some really good bands. Jimmy Eat World, I'll always love you. Oh, and you too, Nathan Scott. Always and forever.
2. The Vampire Diaries: Filled with plenty of teenage angst and brooding, the love triangle between Elena and vampire brothers Stephen and Damon is so juicy you almost don't need them to be vampires to enjoy it. Almost. There's also lots of action and some interesting plot resolutions to go along with the sexual tension. Speaking of, I can't not mention Ian Somerhalder. Yum. He may have played into the inspiration for my character Zain in Lost Immortal a bit. And if you get sucked into this show, you can continue the vampire drama on the more mature spin-off, The Originals.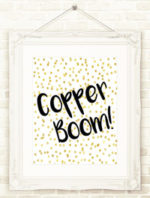 3. Gilmore Girls: Even before all the buzz about the new season coming nearly ten years post-finale, this mother-daughter besties dramedy would have been on the list. Fast talking, witty and full of one-liners as both mother and daughter mature and grow up. If you watched the Girls when you were younger like me, it's interesting to rewatch them again as an adult and see how your perspective changes on Lorelai and Rory when you are closer to the mom's age than the daughter. Copper boom! (Watch it and you'll understand.)
4. Buffy the Vampire Slayer: Yes I know, more vampires! But this was seriously a good show. Starts off a little cheesy in season one, but then finds its voice and the balance between drama, comedy, and romance to really suck you into teenage vampire slayer Buffy's apocalyptic and sometimes isolating life. Season two, four and seven are my favorites, in that order. You can also see hottie David Boreanaz pre-Bones in his spin-off Angel. I'd recommend watching it just so you don't miss any Buffy drama in the cross-over episodes.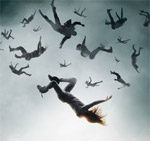 5. The 100: Dystopian societies are hot right now and this might be the least known of them all, but it should be high on your list. After years of watching and reading all things young adult entertainment, I find it sometimes hard to be surprised by twists in storylines, but this show about 100 juvenile delinquents sent to earth after it recovers from a nuclear apocalypse has plenty of "holy crap" moments.
6. Jane the Virgin: I was very against starting this show because I thought the title and concept were too wacky. Come on, an accidentally impregnated religious virgin? But this show so makes it work. Somehow it perfectly balances being a telenovela while making fun of how ridiculous telenovelas are, and you will be sucked into the drama and chemistry between Jane and Raphael, a.k.a. her baby daddy, as fast as you can say artificial insemination.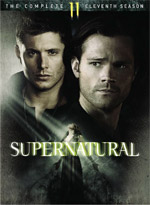 7. Supernatural: Talk about a show where you have an endless supply to binge watch! It's on the verge of season 12 and who knows how long it will continue as long as the two leads stay the close friends they are? I could definitely watch demon-hunting brothers Sam and Dean another few seasons. Season one through five have a strong overarching storyline that's really clever and different than anything else on TV with its war between angels and demons. The show is still good after the initial story arc is resolved, but wavers a bit from the departure of the show's creator Eric Kripke. It's still worth sticking it out though. Season seven with the Leviathan is definitely one where you'll want to watch the next episode right away to know what happens.
8. Hart of Dixie: Only four seasons, but so cute and quirky the whole way through. I love the sweet characters, quirky, small town vibe, and southern hospitality. This big-city-girl turned small-town-doctor dramedy is really well cast, too. All the characters have great chemistry. If you enjoyed Gilmore Girls, the town of Blue Bell definitely has a similar Stars Hollow charm. And it should, Hart of Dixie was shot on the old outdoor Stars Hollow set.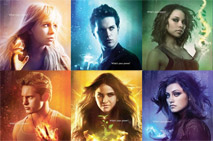 9. The Secret Circle: Sadly only one season, but it's a strong one. Based on books by the same writer who wrote The Vampire Diaries, this story focuses on a group of six witches. (It was 12 in the books BTW.) The show has a darker feel than The Vampire Diaries but still quickly pulls you into the character's lives and issues, particularly lead character and recently orphaned, Cassie. It's too bad the CW decided it was too expensive to keep producing because it had tons of potential.
10. Reign: So the one thing that bothers me about this period drama is that the characters are from different parts of Europe but all have English accents! Lol. Once you can get past that though, this royal drama full of scandal and grabs for power set in France in the 1500s will suck you in, even if just to see the stunning, and for sure not historically accurate, dresses on Queen Mary. Plus, The Lumineers did the show's theme song.