Sometimes coming up with a Halloween costume can be as dreadful as swimsuit shopping in December. This year, when you're stumped trying to find something that is both clever and easy for your inebriated friends to understand, take a page from a book on your bookshelf (virtual or literal). To get you started, here are a few ideas:
Classic Halloween Costumes
These costumes are tried and true and have their roots in classic horror literature.
First, take a stab at Frankenstein's monster. While a lot of people have adopted the name Frankenstein for the iconic green monster, Frankenstein was actually the name of the scientist who pieced the beast together in Mary Shelley's novel of the same name. Instead of rocking the adapted Herman Munster look, try to go more traditional. Think poorly stitched together body parts. A little Halloween makeup and some plain and sterile looking clothes and you've got the look.
If you're not big into the stitches, go with the most legit vampire, Dracula. Sure, pulling off Twilight might be easier (just wear some really nice black, gray or white clothes and pile on the powder), but it seems so much more appropriate for Halloween to don the cape and fangs for Bram Stoker's Dracula. This can also be a fun toddler Halloween costume since it's unexpected. Animals and fruit seem so much more popular for little ones these days.
Literary Costumes that Make You Think
Maybe these books don't immediately come to mind if you aren't in school, but the costumes are easy to pull off and some well read people should get what you're going for.
First, try Hester Prynn from the Nathaniel Hawthorne classic, The Scarlet Letter. Find your best old school long black dress and white apron and bonnet to pull off the Puritan look and then pin a big red letter A on your chest. Maybe you don't want to go around pretending to be an adulteress, but the story is definitely dark and twisted.
If you want to go way back in the world of literature for your costume, try Medusa. This terrifying mythological creature from Hesiod's Theogony (and indirectly referenced in Homer's The Iliad and The Odyssey) could turn any person to stone who gazed at her face. Throw on a white sheet toga style and weave some plastic snakes through your hair and you're there.
Romantic Couple Costume
People may not get this one without a quick question or two, but there's nothing more romantic and tragic than the original iconic couple Romeo and Juliet. Shakespeare knew how to write a heartbreaking love story and this one has just enough darkness to make it Halloween appropriate. Find yourselves some fancy Victorian garb and walk hand-in-hand with your lover. For extra authenticity, Romeo can carry a small vial with poison (or maybe just vodka) and Juliet can carry a sword, the two weapons that helped the star-crossed couple commit suicide.
Contemporary Literary Costumes
If you want to play the odds people will get what you are right away, you may go with something more current.
For example, you'd have to be a recluse to not at least know about The Hunger Games books and movies, and the lead character, Catniss, of Suzanne Collins's novels, is surprisingly easy to pull off if you've got longer hair. You might not even have to buy any clothes if you already have some plain black pants and a plain black long sleeved shirt. Just add some black eyeliner, braid your hair in a side braid and find a toy bow and arrow set, and you're good to go.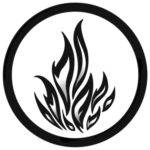 Similar to the above, the Divergent series has quickly become a mega blockbuster. To pull of Veronica Roth's Tris or Four, just get out those plain black clothes again and you've got the most important part of your look. Print out the dauntless symbol and make sure you've got it either on your skin as a fake tattoo or on your outfit if you can't make that happen and carry a toy gun. Presto, you've just joined their faction. Extra points if you can add Tris's three black birds tattoo to your collar bone.
And if you're a single guy looking to pick up ladies, you might try for Christian Grey from E.L. James's Fifty Shades of Grey. Wear some torn up, ratty jeans low on your hips, a white button down shirt and carry one of the many available props from the books. Try handcuffs or a riding crop, or if you're more conservative, just carrying a grey tie would work. If you're afraid people won't get it, here's a solution: add a name tag that says "Hi! My name is Christian."
Happy haunting!